Beach to Reach is a progressive Outback dining experience, starting in Rainbow Beach and finishing in Longreach. Beach to Reach runs from 5-13 September 2020 and involves a gathering of 300 people, travelling in mainly caravans, and meeting for a gala dinner at each of the four locations, hosted by celebrity Master Chef Matt Sinclair.
Check out the event itinerary here.
Find out more
How is AOR involved?
AOR has aligned our brand with the event as a major sponsor. We see this as a fantastic experience and opportunity to run a yearly gathering for our owners off the back of this event. Once we confirm numbers, AOR will work to turn this into a week long travelling rally for our owners and potentially arrange group accommodation and events along the way.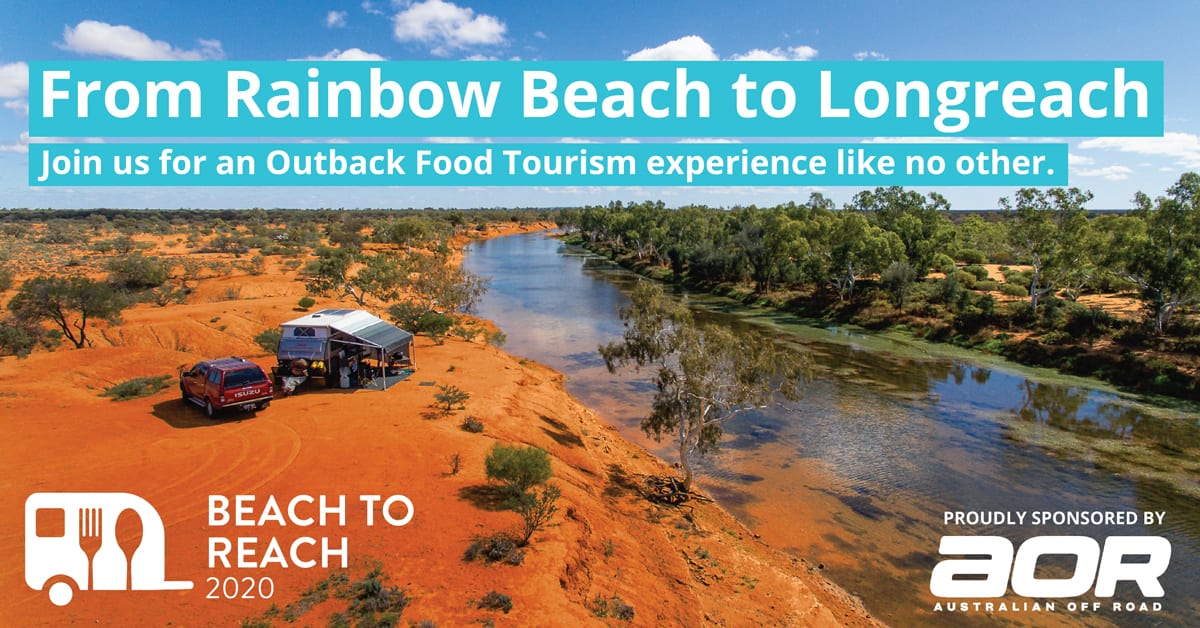 We are also excited to be launching our new dual axle off road caravan, the Sinergi, which ambassadors Al & Chris Stevenson will be taking along for the trip! Display times are to be confirmed at a later date.
Event details and ticketing information
Tickets are selling fast, so we encourage you to purchase your tickets before they sell out! All brands of trailers are welcome, so we encourage you to invite your friends along for the ride too!
What to do next: book your ticket and send us a confirmation of your booking email.
Once we have final numbers, we are looking to arrange a dedicated AOR travel itinerary through consultation with participants, including accommodation for the event.
Please note accommodation will incur an extra fee (potentially free to $50 per night).Purchase tickets