Remote opportunities and capabilities of our Australian Off Road Van.
Back to the red dirt and bull dust, back to the remote camping we love so much and now even better we have been able to experience the must visit outback tracks that not everyone can reach…. or at least not able to reach in as much comfort.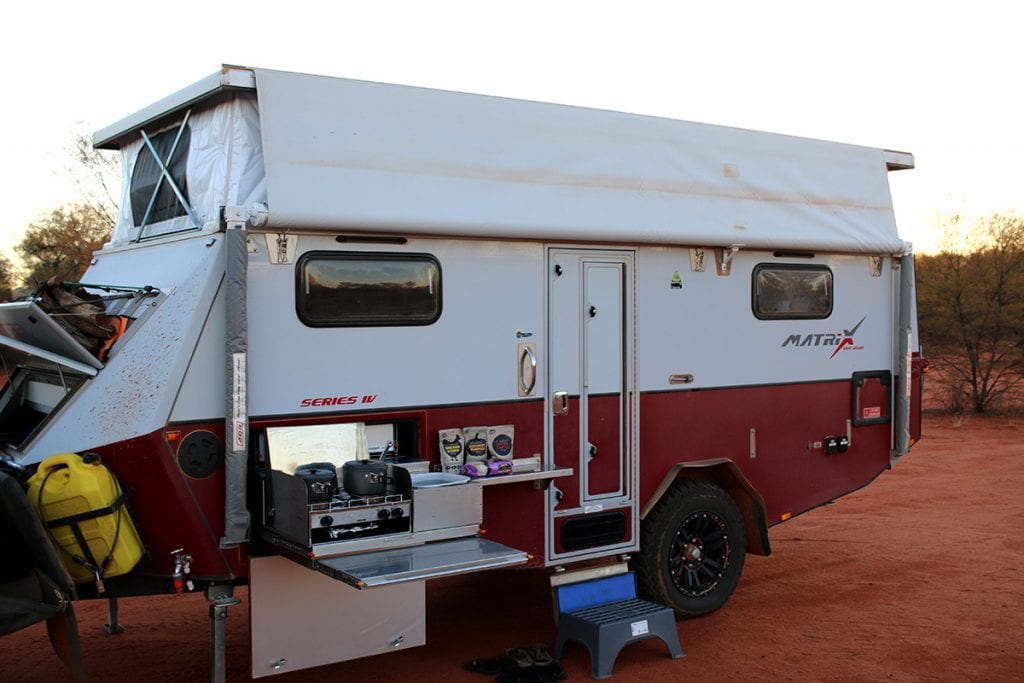 So we recently returned to our outback roots after 3.5 months exploring Tasmania. We loved exploring the windy roads of Tassie but we sure did miss the freedom of being out here. Out in the bush, where you might only see one or two other cars per day… if you're lucky. But I think one of the most satisfying feelings was a great sense of accomplishment to hit up all these hard to reach spots and not so favourable tracks, like the Old Ghan Railway Track, all with our Australian Off Road Matrix PT in tow.
We started this leg of the SA to Red Centre adventure along the Oodnadatta Track. One of our favourite highlight opportunities was being able to hit up the Lake Eyre North Track to Halligan's camp ground. Now the track has developed a real reputation for its horrid corrugations and dust, but we found the Prado and Van skipped along most of the way with ease. Cruising along at an average of 50-60kms with tyre pressures 20-25psi, we arrived at the end of the track about 1.5hrs later.
The van handled the corrugations beautifully and we were feeling quite impressed at the other end of the track, to step into a completely dust-free van, set up the table and relax in luxury… What I should mention is that we were the only van there, surrounded by many hard-floor campers and rooftop tented 4WDs, we are constantly in awe of how capable these van are.
From here the possibilities were limitless, so it was off to the iconic Lambert's Geographical Centre of Australia, just over the NT boarder via Kulgera. Now this little track was quite the navigational challenge… But we do love a challenge in our family. With sandy sections, ruts and more corrugations we had to navigate the windy tracks often needing to stay right side. It was another of the known tougher tracks of the central outback but again with the correct pressures and some precision driving both the Prado and the Matrix breezed into this incredible location and even more perfectly, we were the only campers at the centre of Australia in that moment- it was a truly special milestone for us.
After another successful off road adventure we then took to conquering the Finke to Chambers Pillar route along what would be our undoubtable pick for most challenging of the outback roads- The Old Ghan Railway Track. Now we know why this remote track is often avoided by travellers, but we took on the challenge once again and the reward was great. Sure the track was relentlessly corrugated and it took majority of Ryan's concentration to keep us in a good rhythm, the birds eye views from the drone and redness of the sand was worth every vibration. The drive into Chambers Pillar was not as rough or as long, it was still pretty crazy but just as fun and the views were gorgeous- especially with the added beauty once we arrived of the Pillar and those sunsets.
I think being such true outback adventurers, we would have be quite disappointed if we had been unable to reach any of these remote hard to reach locations without our compact home on wheels.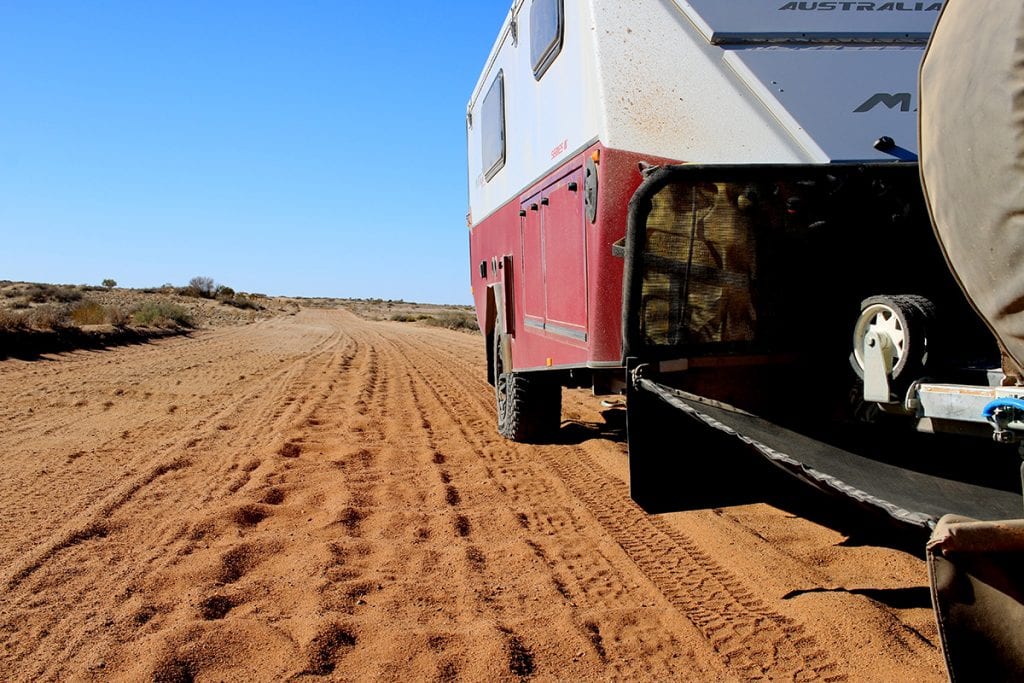 Were we scared to take the van to any of these locations? Not one bit, we know what AOR vans are capable of and we are out here to prove it.